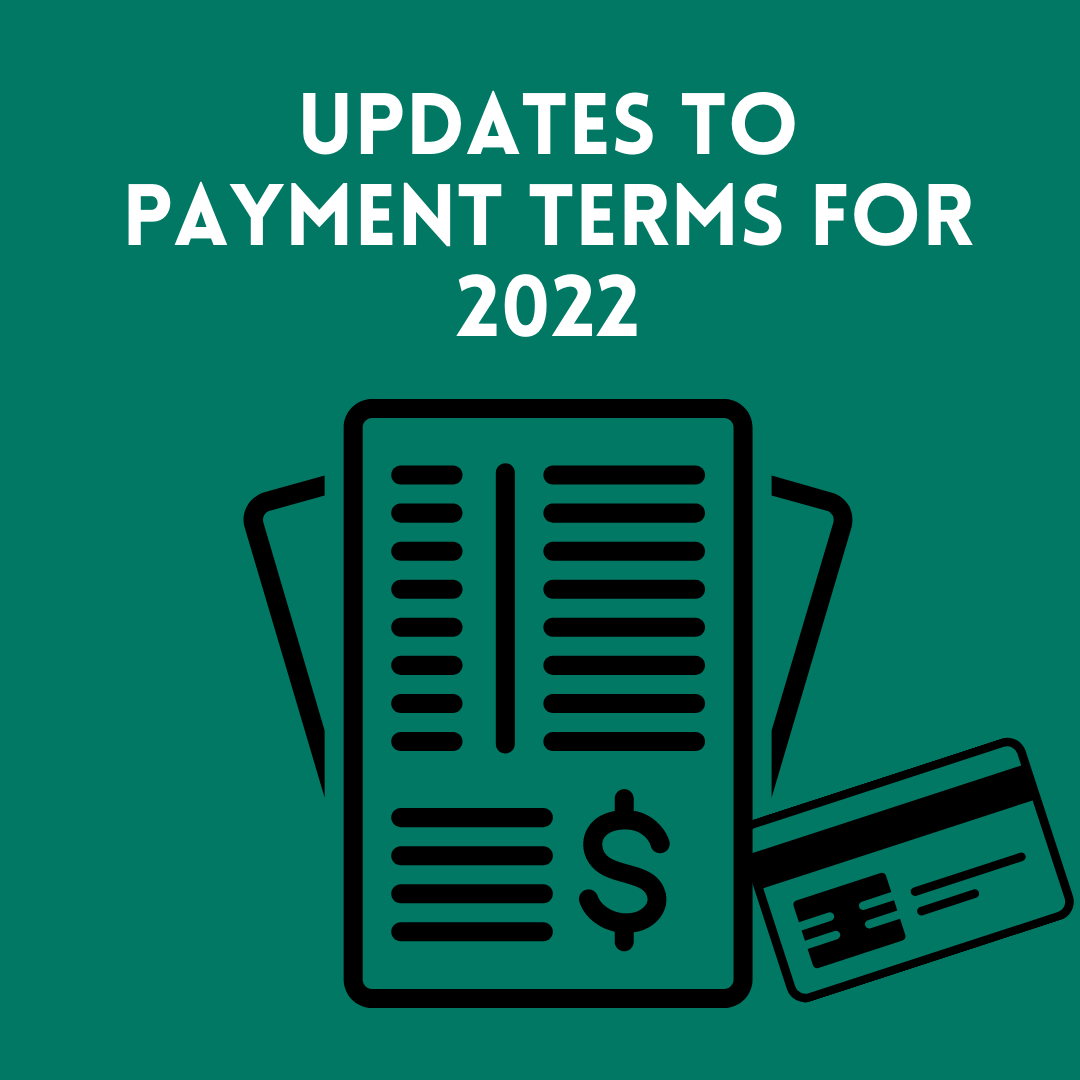 We offer the following payment options for 2022:
All sales are on a COD basis unless a credit account has been established.
With approved credit, we offer Net 30 terms from the date of the invoice. We accept cash, checks, or credit cards for payment.
NEW FOR 2022: Effective April 18, 2022, all payments using a credit card will be subject to a 3% convenience fee, which will be calculated using the final invoice total.
o   The 3% convenience fee will apply to all invoices dated April 18, 2022 and after.