Millcreek Gardens LLC is a wholesale greenhouse and nursery operation that provides unparalleled customer service and produces the highest quality perennials, herbs, ferns, ornamental grasses, annuals, succulents, and flowering shrubs in the Ohio Valley region.
We've been in operation since 1978, and our goal has always been to provide you the best plants with the highest quality. We can customize the right mix of inventory to help your business thrive. We specialize in serving: 
Independent Garden Centers

Landscape Professionals

Farm Markets

Cities and Municipalities

Nurseries and Greenhouses

Parks and Conservatories

Plant Sales

Boutique and Small Retailers

Horticulture Societies

Universities and Schools

Golf Courses

Aboretums
If you'd like to learn more about our plants or doing business with us, we welcome you to 
contact us
 today. 
We deliver our plants on our own trucks anywhere within Ohio as well as areas within Indiana, Pennsylvania, Kentucky, Michigan, West Virginia, and select areas of Illinois. Here is more information on our delivery service.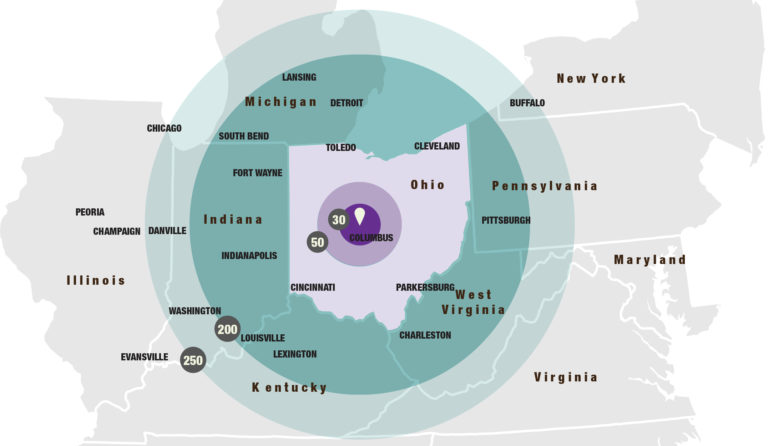 How to become a customer?
If you would like to set up an account with us, we require either a Nursery Dealer Certificate or Nursery Inspection Certificate as well as a Vendor's License (if you will be tax exempt). 
Please complete our New Customer Setup form and return to us by email to get started! We welcome you to contact us if you have questions about becoming a customer.
We make it easy! The best way to submit your order is via email by completing our Availability List. [Please contact us to request the Order Form, which is only available for pre-orders until March 1 each year]. You can also FAX your order, or call us toll-free during business hours. You may order plants from our weekly Availability List at any time for pickup or delivery in the current week. A Tentative Shipping List (TSL) will be sent to you via email (or fax) to confirm your order.
You may also place a "Pre-Book Spring Order" using our Digital Order Form for plants you wish to receive at a specific ship date in the future. 
Pre-Book Spring Orders must be placed by February 11, 2022. 
We will reserve your plants and an acknowledgment will be sent. Multiple ship dates are accepted. Pre-Book Spring Orders will be shipped in their entirety (subject to availability) on the date(s) you specify.