In addition to our numerous services below, we also offer several specialty products.  
We offer a convenient Delivery Service on our own trucks within a 250-mile radius of Columbus, Ohio.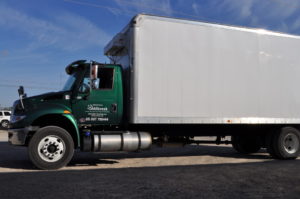 Our team is dedicated to getting your shipment ready and to you! 
Orders for delivery  require a minimum of 2 days to process and should be placed with us at least 2 days prior to your requested ship date. 
Delivery Service Rates are based upon order value and distance from our nursery. We will contact you prior to shipment to arrange and confirm a date for delivery. To expedite unloading, please have personnel ready to help unload at the time of delivery.
Delivery Zones
Zone 1: Less than 30 miles from Millcreek (including Columbus Metro Area) – Rate: 4% of invoice, Minimum Charge: $50, Minimum Order: $250
Zone 2: 30-50 miles from Millcreek – Rate: 5% of invoice, Minimum Charge: $65, Minimum Order: $250
                     *March 13-June 17 – Minimum Order $500
Zone 3: Beyond 50 miles from Millcreek, but within Ohio – Rate: 8.5% of invoice, Minimum Charge: $90, Minimum Order: $500
                     *March 13-June 17 – Minimum Order $1,000
Zone 4: Outside Ohio, but within 200 miles of Millcreek – Rate: 11% of invoice, Minimum Charge: $150, Minimum Order: $1,000
Zone 5: Outside Ohio, 200-250 miles from Millcreek – Rate: 13.5% of invoice, Minimum Charge: $300, Minimum Order: $1,500
Zone 6: Beyond 250 miles from Millcreek – Please contact us for a quote.
Due to volatility of fuel prices, all rates are subject to change. We do not ship UPS or FedEx.
Feel free to visit us and pick up your order at our nursery.
Orders for pickup must be scheduled ahead in March, April, and May.  Same day pick up orders are not available.
Pick Up orders must be placed in advance and a pick up time arranged 2 days prior to your desired pick up date.
Unscheduled walk-in customers may experience an extended wait during the busy Spring Season.  
If you are unable to make your scheduled time, please call us as soon as possible. Orders placed after 4 p.m. Friday, for pickup, will be available for pickup after 12:00 p.m. the following Monday, unless prior arrangements have been made.
Customer orders must be loaded by 4:00 pm.
Need directions to Millcreek?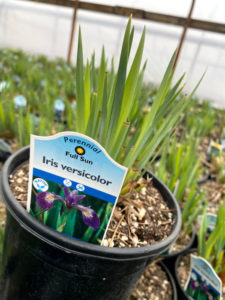 Do you have a POS system and scan bar-codes at check out? If so, please consider that our perennials and herbs arrive with a color picture tag that already contains a unique barcode on the back of the tag. 
We can provide you with an Excel spreadsheet with plant names and UPCs so you may easily update your POS scanning system – just contact us!
Want something that we don't grow? Need a size we don't typically offer? Visit our Custom Growing page to learn more!
Save time and sell more!
Our Pre-Pricing Service is designed to enable you to place pre-priced plant material direct from our delivery truck onto your sales benches. By no longer having to hassle with pricing the plant material, your employees are free to assist your customers and tend to other important tasks. Stop trying to do it all yourself! Contact us with questions, or get started today!
We offer several Pre-Pricing Service options for our retail garden center customers for a nominal charge. With this service, we apply stickers or pre-printed stake labels to the containers on your order prior to shipment. We will create and print a Custom Adhesive Label for you, or you may supply your own stickers. You may select the Pre-Pricing Service that meets your needs.
Custom Pre-Pricing Service
We will custom design and print stickers for you and apply the stickers to the containers on your order for a nominal charge. You may select various fields to print on the stickers, such as your Logo, Business Name, Retail Price, UPC, SKU, Picture, etc. The fields available vary depending on the  sticker you select. We have two sizes of stickers available:
2" x 2" (black and white)
3" x 4" (color)
Want to get started? Download the Pre-Pricing Enrollment Forms here. 
Order Deadlines and Delivery Areas
The following is our general weekly delivery schedule for March-September. These are guidelines, not guaranteed delivery days. 
Order Deadlines:
Orders must be received by 8 AM, generally, however see below for details. 

Orders not received by the deadline for your area will be shipped later in the week, if possible.  
Additions received after the order deadline will be shipped as a separate order as soon as possible. Order minimums will apply. 
For delivery on: 
Monday – orders should be received by 11:59 pm Thursday  
Ohio – greater Columbus Area
Tuesday Delivery – orders should be received by 8 AM on Friday
Ohio – Columbus, Cincinnati, Dayton
Wednesday Delivery – orders should be received by 8 AM on Monday
Ohio – Columbus, Cincinnati, Dayton
Ohio – Circleville, Chillicothe, Portsmouth
Ohio – Mansfield, Cleveland
Ohio – Reynoldsburg, Newark, Marietta
Thursday – orders should be received by 8 AM on Tuesday

Indiana / Illinois – Indianapolis, Illinois
Kentucky – Florence, Lexington
Michigan/Ohio – Detroit, Toledo
Ohio – Columbus, Cincinnati, Dayton
Friday – orders should be received by 8 AM on Wednesday

Kentucky – Louisville
Ohio – Columbus, Cincinnati, Dayton
Pennsylvania/West Virginia – Pittsburgh, Wheeling, Charleston: