We're Dedicated to growing
Serving Independent Garden Centers & Landscape Professionals in Ohio and surrounding states since 1978.
In 2019 we are celebrating our 41st year in business at Millcreek Gardens. Our vision when we started in 1978 was to grow high quality perennials, herbs, and woody shrubs for Independent Garden Centers and Landscape Professionals.
We grow more than 1,450 varieties of the best garden plants for the Ohio Valley Region. We propagate more than 500k plants in our conservatory; transplant plants in our 3,200 sq ft automated production facility, and grow and care for plants in more than 90 greenhouses.
Our expert team has more than 263 years of combined horticultural and customer relations experience working at Millcreek. Our team includes many college graduates with degrees in Horticulture and Plant Biology. We are here to help you!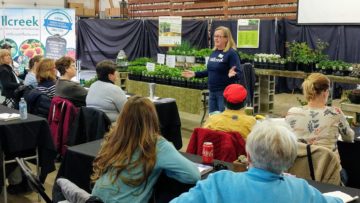 Thank you to everyone who came to our Spring Seminar. We had a blast learning about: –Herbs in the garden, especially all the basil varieties we grow –Our growers' favorite perennials for 2018 –The…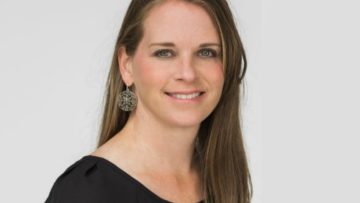 On July 1, 2018 MEGAN ARMSTRONG Celebrated her 20 year Anniversary with Millcreek Gardens! Megan joined the Millcreek team in the Summer of 1998 upon graduating summa cum laude from Ohio University with a…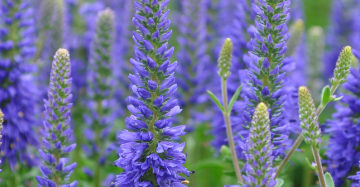 Our goal is to be your primary resource for Perennials, Herbs, and Annuals at a price that represents a good value for you and your customers.
"I don't think you can find a more professional and helpful group than those at Millcreek."   ~Inniswood Metro Gardens
"Millcreek always brings healthy herbs that I don't have to check when they come in. It makes my life so much easier to know that product from them is the best I can get for our customers. We have been with Millcreek for many years, and will continue to do so."  ~Knollwood Garden Center
"We have been purchasing products from Millcreek for at least fifteen years. Their quality and selection is excellent. We would highly recommend them to anyone who is in the need for their products! Love seeing them grow and change with the times offering new selections every year!" ~Waynes County Market
"We wanted a supplier who could offer us a wide variety of plants, of good quality, at times when we needed them. Millcreek has done just that for us." ~Western Ohio True Value
"Central Ohio is privileged to have a horticultural supplier with the quality and selection of Millcreek." ~Primary Nature Horticulture
"The staff are the nicest that we encounter in our industry when it comes to purchasing landscape supplies. Everyone is always chipper and goes above and beyond to make sure that we get what we need on time and that it is in fact what we ordered! This is the only nursery that I have ever been too that actually has your order pulled and ready to go 10 times out of 10." ~Property Worx