For many years, Millcreek has proudly offered summer internships to college students interested in a future career in the horticulture industry. Our interns are able to learn many aspects of a wholesale nursery business during their internship, including production, plant culture and maintenance, propagation, shipping processes and back-end logistics/office operations as they rotate through our various departments on a set schedule. Our rotations expose them to our entire team and allows them to get a feel for what it takes to run a successful nursery. We recently interviewed our summer interns so they could share what they experienced.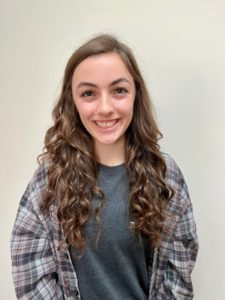 Meet the Interns:
Emma, a senior at The Ohio State University, is majoring in Sustainable Plant Systems with a minor in Horticulture.  She is excited about working in a greenhouse setting after graduation and learned about the Millcreek internship from a friend.
Nate is entering his junior year at Ohio University with a major in Applied Plant Biology. He is interested in ornamental plants and conservation efforts.  He discovered the internship opportunity through a classmate who had worked at Millcreek previously.
Our interns get to spend two weeks with each department. Here's what they had to say.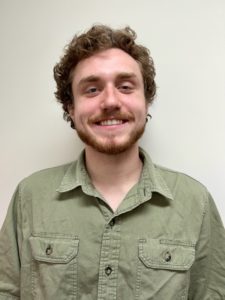 Emma: Since we started our internships in May, the Millcreek team had us start in the shipping department so that we could understand how it is run during the busy season. I liked rotating between each department and learned something new every time I switched.  I was surprised as each growing department seems similar from the outside, but once I worked in each, I realized how different it really is with each section grower. My favorite department was the herb department because the herb section grower, Laura, is so knowledgeable and it was fun to learn all about the herbs.  I also got to attend AmericanHort's Cultivate'22. It was a great experience and opportunity. Millcreek paid for my "all access" pass and I got to take classes, see new technologies and plants as well as get exposure to all aspects of the horticulture industry.
Nate: I really liked doing the rotations throughout the various departments. It's a great way to show us everything in a short amount of time.  I was able to take away something from each one.  I liked all the rotations, but my favorite department was propagation. It was really interesting to learn about the in-house cuttings and how Millcreek starts their plants. The herb department was really interesting too as you need to have a lot of good and different conditions for each herb to grow well. Laura, the herb section grower, does a great job with making ideal growing conditions and getting a good turnout of plants.  I didn't get to attend Cultivate'22 because of an already-scheduled trip, but I heard it was great.
Our Section Growers assigned you each a special project for the company.  What did you work on?
Emma: I had to research biologicals for Millcreek to use. I used my time at Cultivate'22 to find potential suppliers and network with them. I then followed up with additional research. My presentation to the Millcreek growing team included my recommendations on the best and most efficient way to start using a biologicals vendor.
Nate: The special project was one of my favorite things about this internship. I was tasked with finding ways to automate our irrigation systems in our nursery rows. I researched pricing, designed what might work with Millcreek's existing pump systems and put together the costs versus benefits.  I was a little nervous presenting to the whole team, but it was nice to get the experience presenting in a professional setting.  The Millcreek team is still reviewing my options, but I'll be interested in seeing what they choose.
What advice do you have for future Millcreek interns?
Emma:
Ask lots of questions.
Be willing to try new things! There are so many opportunities at Millcreek so you can try it and see if you like it.
Nate:
 

Be prepared to work

 

Talk to people and be friendly. You never know what you'll learn!
Any final thoughts?
Emma: It was super fun at Millcreek and I'm glad I did it. Everyone was so sweet and kind. I highly recommend other interns apply!
Nate: Relationships are important. I plan on staying in touch with the Millcreek team!
Thank you, Emma & Nate, for your hard work this summer.  We loved having you a part of the Millcreek team!