On March 25, 2022
Kyle Dresback
Celebrated his 15 year Anniversary with
Millcreek Gardens!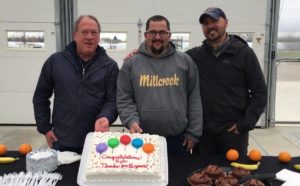 Kyle joined Millcreek in the Spring of 2007 working in our Production Department. In the summer of 2012, Kyle was promoted to IMPACT Perennial Coordinator, where his responsibilities included watering, pruning, weeding, moving, spacing and general plant care and maintenance of our IMPACT Perennials. He also supervised work crews in the IMPACT area and led a picking crew for order fulfillment in the Spring season.
In the Fall of 2020, Kyle changed roles and joined our Shipping team as the Coordinator of Product Accuracy & Quality Control. He plays a huge role in ensuring our customers receive the best-looking plants, as well as accurate orders. As a part of our transition to our new batch pulling system. Kyle oversees the receiving, cleaning, and quality control of plant material as it arrives from being picked from the greenhouses and enters the "Supermarket". We are excited to have Kyle's many years of experience leading a picking crew to transition to his role in our Shipping Department.
Kyle has the attitude of a servant leader and is always putting other's needs before his own.  He is a valued member of our team, and everyone enjoys working with him.  It's been exciting to watch him grow in his career at Millcreek Gardens.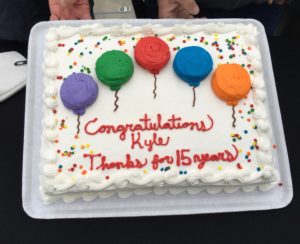 Outside of work he enjoys volunteering his time working with the youth from in his church, hanging out with friends, and spending time with his wife and daughter with another child on the way!
HAPPY 15 YEARS, KYLE!
THANK YOU FROM THE MILLCREEK TEAM!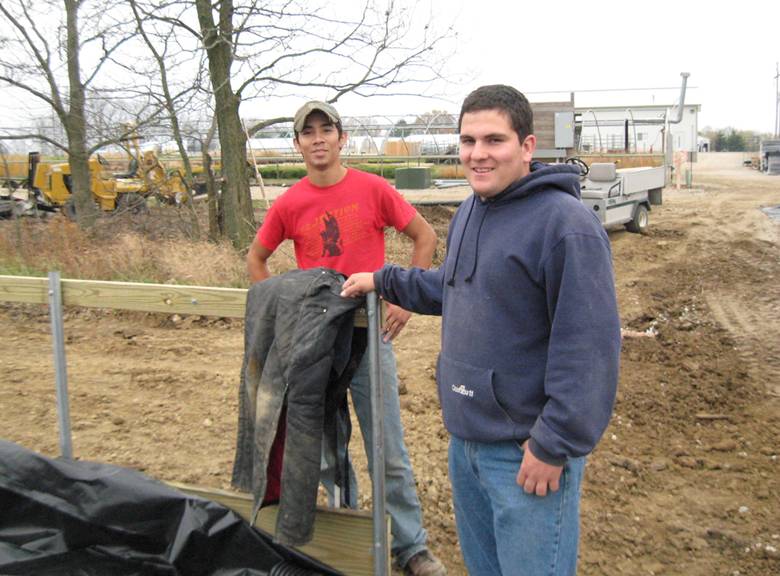 Kyle's First Year at Millcreek Gardens in 2007.  He was helping build new greenhouses.