On February 24, 2019
KEITH DRESBACK
celebrated his 5 year Anniversary
with Millcreek Gardens!
Keith originally joined the Millcreek team for one season working as Technician in our Shipping Department.  In 2014, Keith returned for another season of Shipping before moving to our Production Department. He has been a solid member of our full-time team ever since!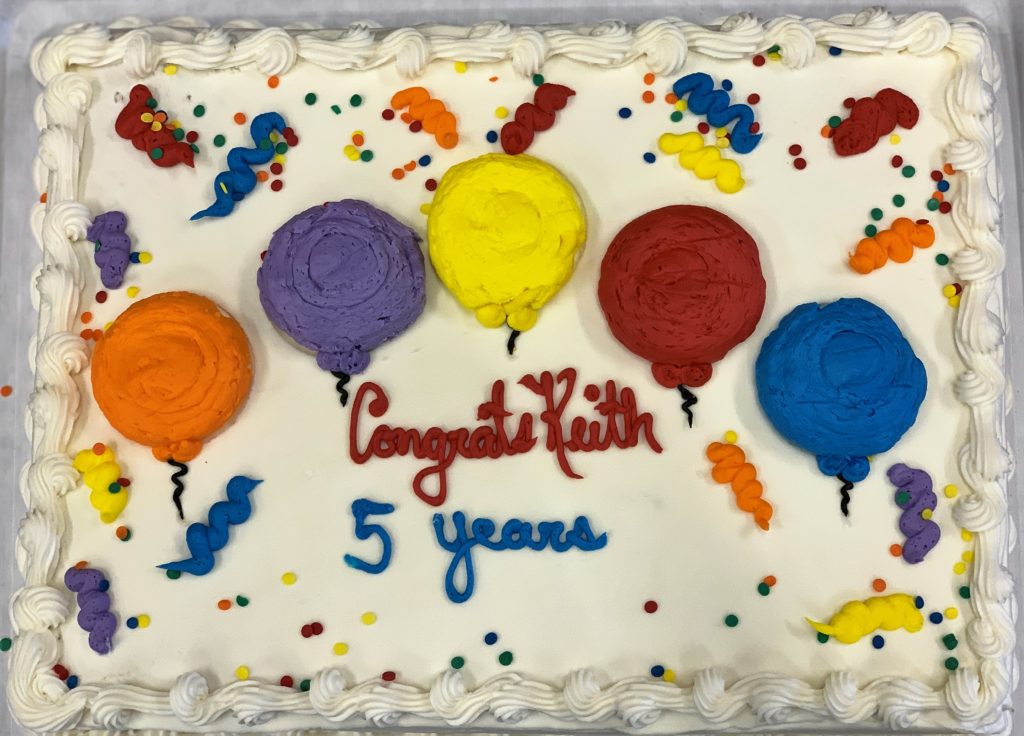 Keith is about as reliable as can be. He arrives at work at nearly the same minute each day and is ready to tackle his role as our Chief Offloading Officer in our Production Department. He heads up our offloading crew and, with the help of seasonal employees, ensures that all of the newly planted production is put down throughout the property in the correct greenhouse or growing locations. He has a huge job and he does it really well and almost always with a smile on his face.