National Pollinator Week is a time to celebrate pollinators and spread the word about what you can do to protect them. Be sure to check out their website for pollinator events near you.
The great news is that it's easy to make your garden and yard pollinator-friendly. All you need to do is to plant something! Plants and flowers play a huge role in sustaining bees, butterflies and other insects. 
We've made it easy for you to find pollinator-friendly plants.  Just go to our online catalog and click the search box "attracts butterflies": http://catalog.millcreekplants.com/search.  If you are looking for a particular color bloom, our advanced search allows for that too!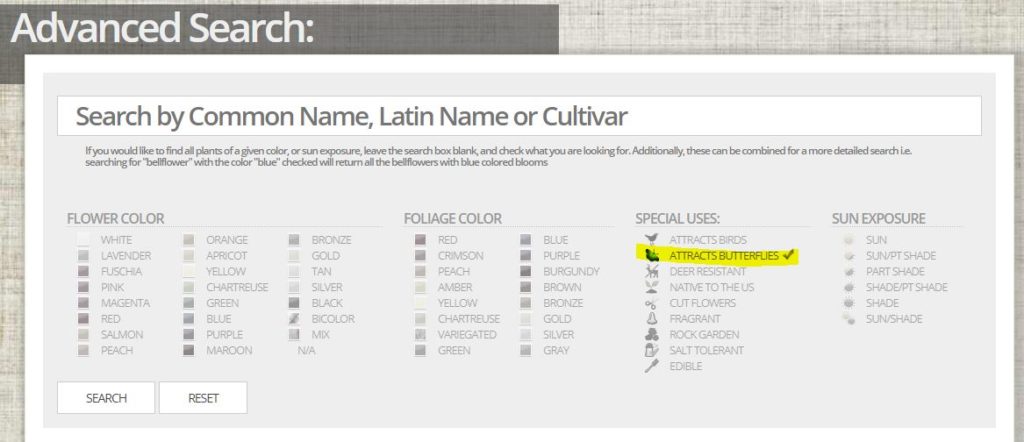 Our printed catalog designates butterfly-friendly plants with a special icon in the plant description.
Native plants are also great to add to your garden to attract pollinators. Local insects are used to relying on these plants for food and shelter, so they are particularly attracted to them.
If you want more tips and tricks to make your garden pollinator-friendly, check out this great article by Proven Winners or ask one of our experienced growers.