Our Signage bundle is designed to help you sell!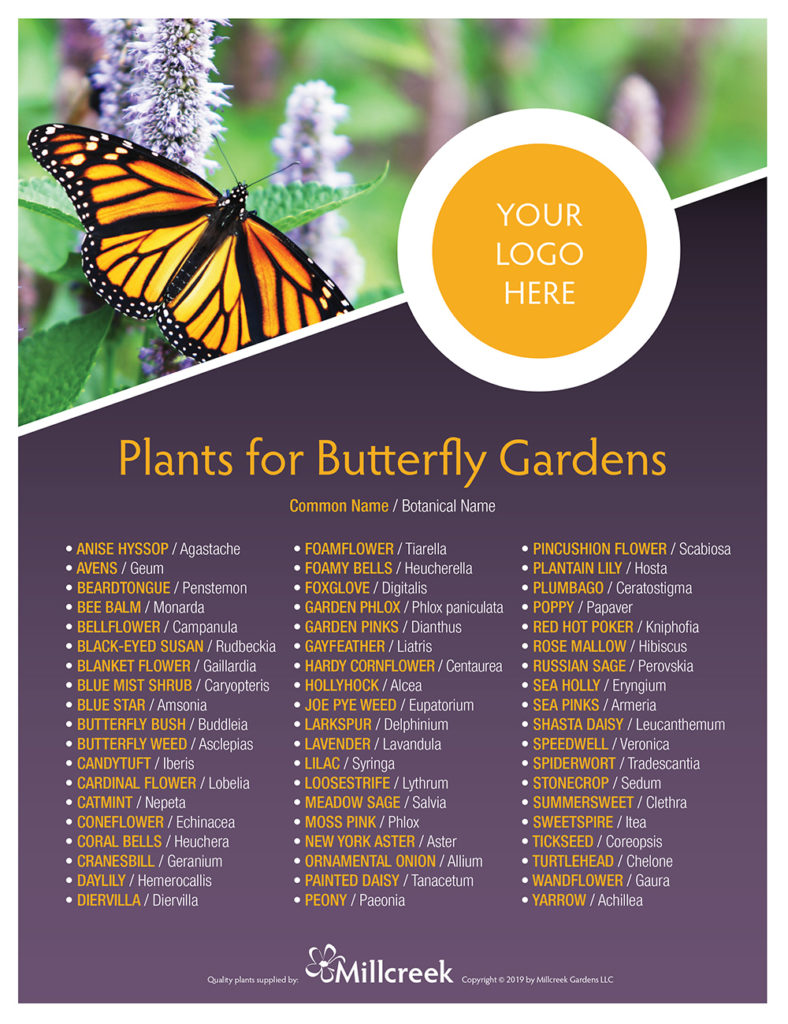 Our signs feature large images at the top as well and unique color schemes on each sign.
Your logo appears within the white bubble.

Our colorful signage is available in two sizes:
22″ x 28″ – Choose 6 large-format signs for $149, or the full set of 12 for just $209 + shipping
8.5″ x 11″ – Get 12 signs for $69 + shipping
When possible, we will deliver your signs with your shipment at no additional charge
Signage Bundle Includes:
Culinary Herbs
Deer Resistant Perennials
Drought Tolerant Perennials
Fun Plants for Kids
Native Perennials
Perennials and Herbs with Edible Flowers
Perennials for Cut Flowers
Perennials for Rain Gardens
Perennials with Fragrant Flowers
Plants for Butterfly Gardens
Plants to Attract Hummingbirds
Plants for Miniature Gardens
To order, contact our Sales Team at (800) 948-1234 or sales@millcreekplants.com
Orders must be placed by FEBRUARY 26, 2021 for best rates.