On February 23, 2020
JIM PALMER
celebrated his 5 year Anniversary
with Millcreek Gardens!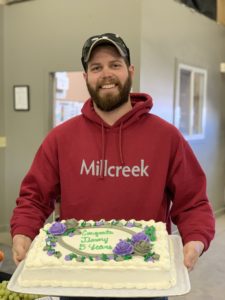 Jim joined the Millcreek team in the Spring of 2014 as a seasonal employee and helped in our Quart Perennial Department pulling orders. He left at the end of the season and returned in February of 2015 in a full-time position as our Quality Control Coordinator in our Shipping Department. Later that year Jim transitioned to our Order Accuracy Coordinator within our Shipping Department where he confirmed and inspected all plant material that was pulled for each order that leaves our facility.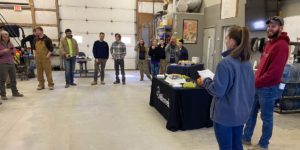 We are excited to be celebrating 5 years with Jim. He is a dedicated employee who plays a huge role in the success of our company.