Millcreek Trucking, LLC is looking for 
friendly, dependable, and hardworking individuals
to join our team for the Spring 2022 season!
Apply online now!
Job Opportunity Available:
Delivery Driver – Operate a box truck to deliver containerized plants to other businesses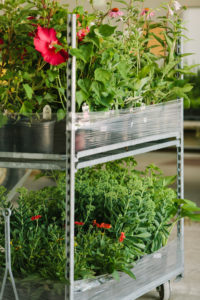 Our Company and Customer base:
Millcreek Trucking, LLC provides exclusive delivery services of Millcreek Gardens LLC products.
Millcreek Gardens LLC is a wholesale grower, committed to supplying high quality container-grown plants including perennials, herbs, annuals, succulents, grasses, and shrubs. We have a fun team of people who work hard every day to grow a top notch product for our customers, which include independent garden centers, farm markets, cities and municipalities, nurseries and greenhouses, universities and schools, golf courses, and arboretums.
Our Location and Delivery Area:
We are conveniently located 30 minutes north of the O.S.U campus within a brief commute from many Columbus suburbs including Dublin, Delaware, and Marysville.
We deliver to customers in Ohio and surrounding states, and all delivery trips depart and return the same day.
Apply online now!