Visit Us!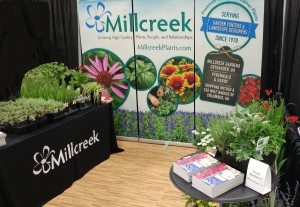 Industry events are the best way to help our team continue in their growth as well as let us say hello to all of our customers and friends.
Want to set-up a meeting while we are there? Contact us!
July 15-18, 2017
Greater Columbus Convention Center
Columbus, OH
August 8, 2017
Chalet Debonne Vineyards
Madison, OH
Millcreek's Annual Open House
September 8, 2017
Come tour our nursery and meet our team!
Of course, we welcome you to visit our nursery at any time to enjoy our fine selection of plants and see our growing operation. Just give us a call at 800-948-1234 and we'll make sure to have a guide ready to show you around.  Our display garden showcases many of the plants we grow, so it's a great stop on the tour as well!